Siddall & Chaos
Siddall the dog, a Border Collie cross, 1977-94; Chaos the cat, a black domestic short hair, 1982-97.
In addition to both being beautiful, even-tempered and full of fun they also shared one unusual characteristic; until their last couple of years both were routinely mistaken for young dog and cat.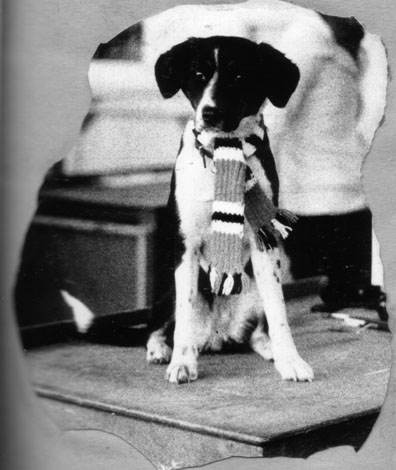 Siddall with her football scarf
(Photo by Eileen Reddish)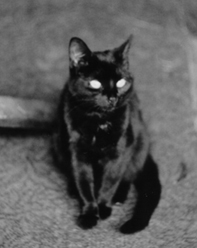 Chaos, the silkiest coat ever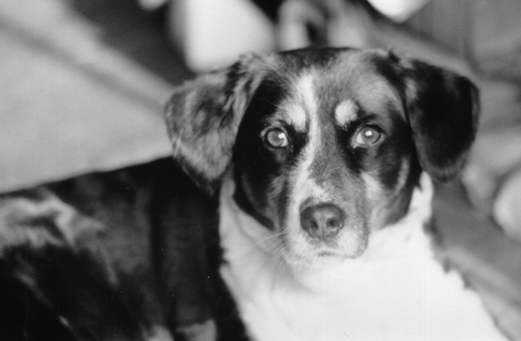 Siddall, curious about the camera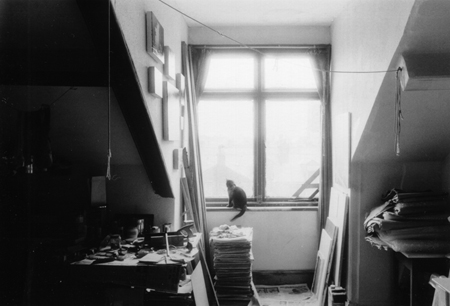 Chaos, tail twitching, eyeing the pigeons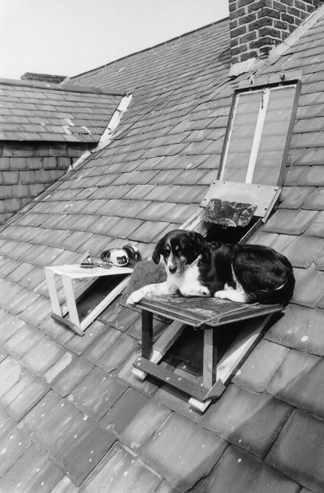 Siddall sunbathing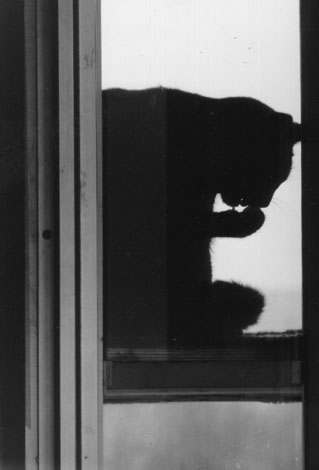 Chaos preening
Insoucient or what?
Siddall on the bed instead of in the basket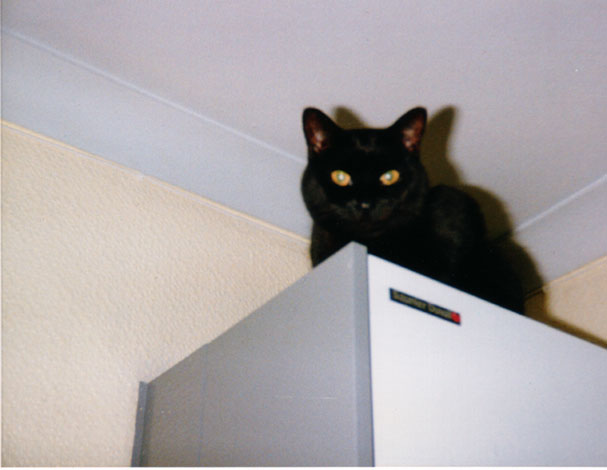 Chaos on the boiler, the warmest place in the house, of course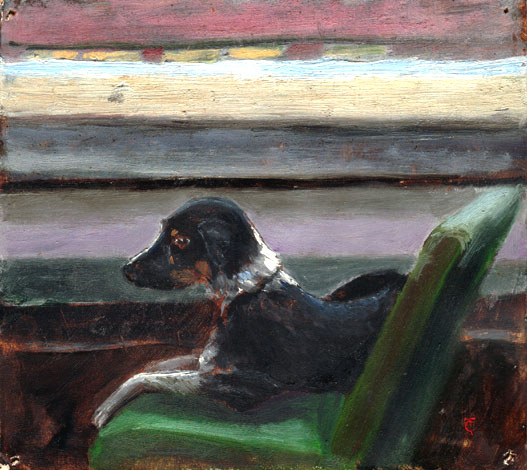 Siddall at college
(Oil sketch by Tom Caley)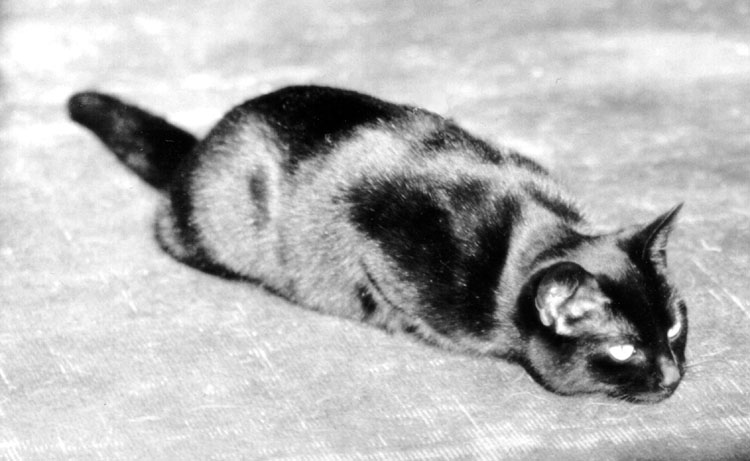 The Mighty Hunter about to pounce
- the piece of string never knew what hit it!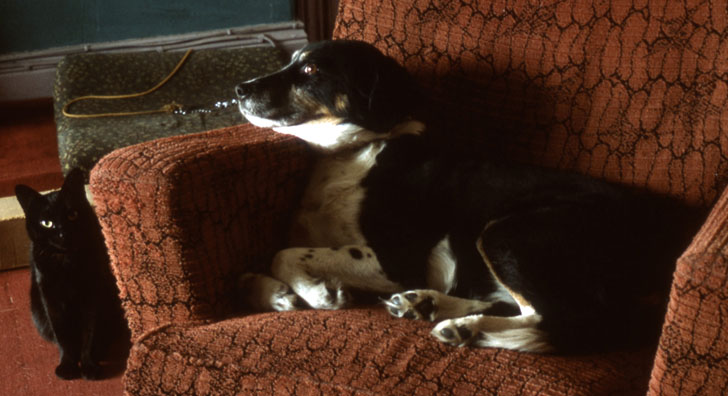 Minutes earlier - Siddall very pleased with herself at taking possession of MY chair
Moments earlier - Chaos conducting guerilla tactics to oust her from it
As the photo is taken - both realise the game is up
Moments later - I'm contentedly back in possession of MY chair
Minutes later - Siddall is contentedly curled up on my lap,
and Chaos is sitting on top of her, purring contentedly and licking Siddall's ears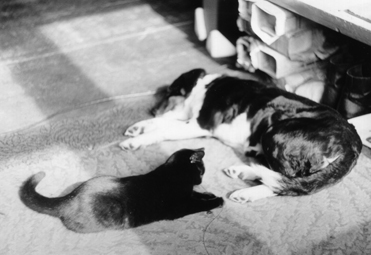 Chaos about to make a serious mistake and justify her name
by launching an unprovoked attack on Siddall's tail
---
[Back to 'FAQs'][Back to 'SUNGG']